Sealcoating Services
Shattuck Paving wants to make sure that your asphalt lasts as long as possible. Sealcoating is a great way to protect
and maintain your asphalt. Shattuck Paving has over 45 years worth of sealcoating experience. All of our employees are well-trained and professional.
Our services include:
Sealcoating
Crack Repair
Power Cleaning
Joint Repair
Oil Treatment
Line Striping
Infrared Repair
Shattuck Paving uses only the highest quality, most protective asphalt maintenance products the industry has to offer. All of our years of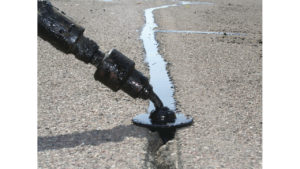 experience have allowed us at Shattuck Paving to be well-equipped to handle any of your pavement maintenance issues.