4 Services That Save the Life of Your Driveway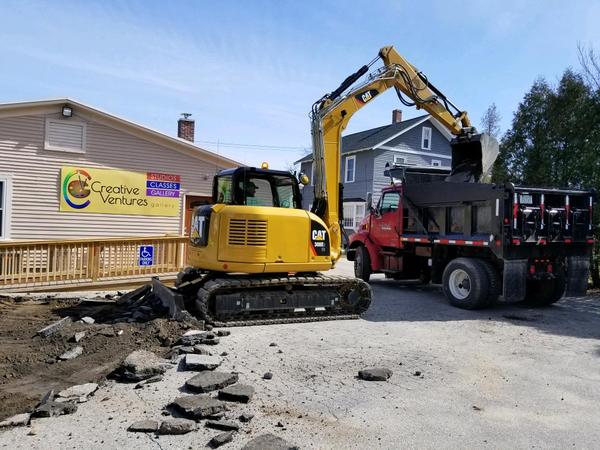 An asphalt driveway is a great addition that improves the value and appearance of your home.
But despite being long-lasting, it still requires proper care and maintenance to uphold its beauty and functionality. So even before having your asphalt driveway installed by professional paving contractors, you should already be aware of how to care for it.
The longevity of your asphalt driveway will depend on the installation quality, geology of the soil, and the care and maintenance it receives. Specifically, this includes how thick the new asphalt layer is, how many vehicles are using it on a regular basis, the condition of the subgrade before it is resurfaced, the freeze-thaw cycles, and the weather patterns in your area.
Take note that just because imperfections can be hidden by the driveway's dark color, it does not mean that you should wait for the damage to become noticeable before fixing it. Because when this happens, making repairs may no longer be feasible. And when that point is reached, the best option is to replace it with a new asphalt driveway, which can be too costly.
To prevent you from facing avoidable damage and shouldering excess costs, here are the four paving services you must invest in to save and prolong the life of your driveway.
1. Sealcoating
Your driveway often takes a lot of abuse on a daily basis.
For instance, the UV rays from sun exposure can break it down, creating holes. When water fills these holes, cracks can appear. And when these cracks are left unaddressed, the liquids will expand, making the holes and cracks wider.
Other factors that can affect the health of your driveway are the dust from the environment and oils from your car.
So, your driveway will require a layer of protection – and this is where driveway sealcoating comes into play.
Sealcoating involves the application of a premium sealant to the surface of your driveway to create a protective layer that keeps UV rays, dust, oils, and water out of your driveway. But driveway sealers won't last forever, so resealing must be done every two to three years, depending on the type of sealer applied and the weather conditions in your area.
2. Crack sealing
Sealing the cracks in your driveway annually will extend the life of your paving. Keep in mind, however, that doing this on a driveway that hasn't been sealcoated for years may result in an ugly appearance. So you might need to have your driveway sealed right after sealing the cracks to give it that beautiful, even and deep-black appearance.
3. Overlay/Resurfacing
If your driveway shows wear and tear, standing water, or serious cracking, but its base remains structurally stable, resurfacing it with a new layer of asphalt is the highly recommended paving service to try.
Resurfacing pertains to adding a layer of asphalt over the older one, which is approximately 1.5 to 2 inches in depth. The end result looks like an entirely new asphalt surface.
But before overlaying an asphalt driveway, all the existing damages like soft spots, holes, and cracks must be repaired first. Otherwise, the existing cracks will reflect through the newly applied asphalt in as early as one year.
When resurfacing is done correctly, it can add another eight to 15 years to your existing driveway.
4. Reconstruction
After years of exposure to different elements, the asphalt eventually loses its integrity. Patching your aged driveway isn't a worthy investment because new issues will arise as soon as the resurfacing is done.
So if your asphalt driveway is already 20 years of age, reconstruction is the more economical solution compared to an overlay. This is also a better option if at least 35% of the total surface area of your driveway must be removed because of significant damage. This paving service involves the installation of both the subgrade layer and the top overlay layer. When done correctly, a newly installed asphalt driveway will last for up to 30 years with proper care and maintenance.
Your home is one of the biggest investments you can make in your life, and your driveway has a huge impact on its appearance and value. Just like regularly tending to your lawn and landscape and painting your house periodically, providing the same care and attention to your asphalt driveway is equally worthwhile. Remember that a well-maintained asphalt driveway is highly resistant to cracking, and is therefore safer and more beneficial for the entire household.
To guarantee the effectiveness of asphalt driveway repairs and replacement, let the experts do these jobs on your behalf.
Here at Shattuck Paving, we can overlay your current driveway or perhaps give it its much-needed makeover. So as soon as you notice any cracks or holes in your driveway, give our driveway contractors a call. We can visit your property, assess the problem, and suggest the best solution for prolonging the life of your driveway. We also provide reliable paving services for parking lots, basketball courts, and sidewalks. Should you need to install a drainage system, we can also be of help.
With our expertise and experience in the field, and from serving New England since 1971, we can give you endless possibilities when it comes to boosting the value and presence of your property.