Asphalt Driveway Maintenance: Your Essential To-Do List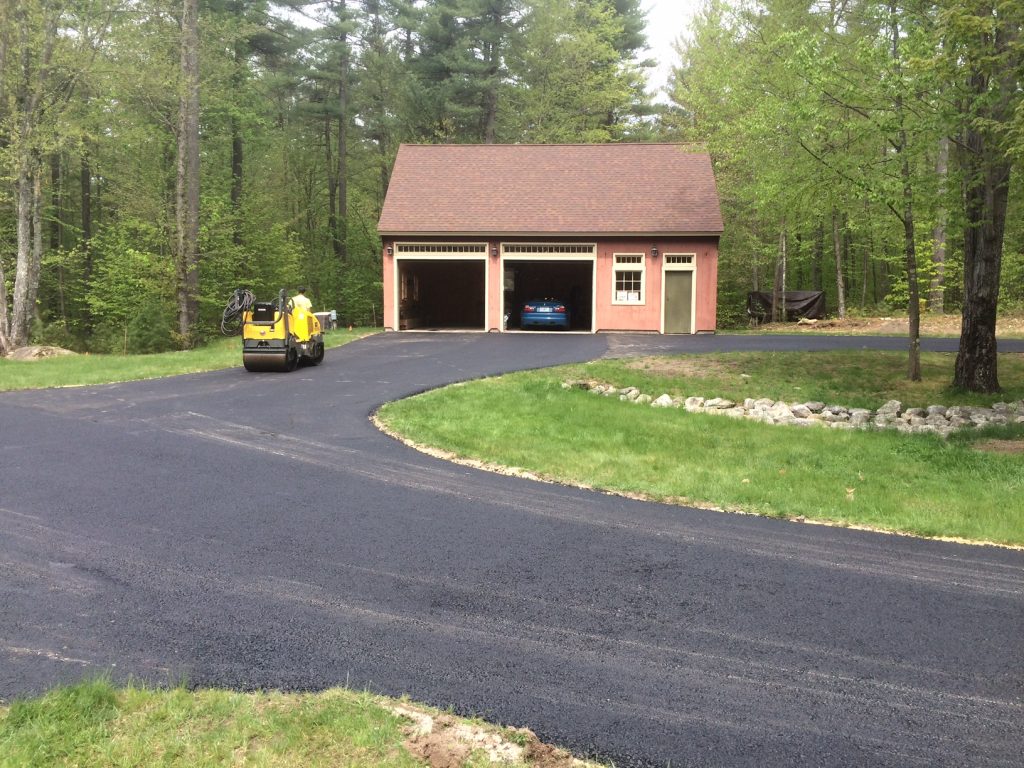 If you're in the market for a new driveway, you're probably considering the benefits of paving with asphalt.
In short, asphalt is a mixture of various stone and sand materials, all bound by a petroleum adhesive such as tar. Comparative to concrete, the petroleum base within asphalt makes it a very flexible solution for homeowners looking to add further curb appeal to their exterior landscape.
Aesthetics aside, asphalt (or as it's more commonly called, blacktop) does have its faults. The adhesive binding found in asphalt driveways is soft and is susceptible to degradation. Asphalt can also get very hot, particularly during summer or a warmer climate. But, like anything else, with care and proper maintenance, your asphalt driveway will last you for years to come.
If you've just installed a new asphalt driveway, you've made a great investment in your home. A little maintenance will go a long way in ensuring your blacktop continues to remain structurally sound and aesthetically pleasing. Here is your essential guide to maintaining your asphalt driveway throughout its lifetime, as shared by our driveway paving experts here at Shattuck Paving.
1. Begin with a visual inspection
Proper care for your asphalt starts with visual inspections. Visual inspection of your asphalt driveway should be incorporated as part of your exterior maintenance routine.
Inspecting your driveway throughout each season, particularly during winter and summer, will ensure you are able to address minor imperfections and repairs before they become susceptible to further damage.
Minor damage that's left unattended can become a big financial headache, so carefully inspect your driveway every season.
2.  Repairing cracks
Cracks in your asphalt driveway are not only unsightly, they're downright dangerous. Depending on its severity, cracks can drastically weaken your driveway's structural integrity, leading to further deterioration of your driveway and potential accidents or injuries.
Ideally, you'll want to address cracks while they are still hairline fractures as these can be easily remedied with a sealer. Your visual inspections should make note of damaged areas along your asphalt driveway. Significant cracks, wider than ⅛ inch, will require a more concentrated effort. Like holes or depressions, large cracks will need to be cleaned before they are filled and sealed.
3.  Sealcoating your driveway
Sealcoating is an important process in maintaining the visual appeal of your driveway.
Further, as driveways in seasonal climates can be susceptible to rain, snow, freeze and thaw cycles, and the scorching sun, sealcoating can serve to slow down the deterioration process. This ensures your asphalt lasts as long as possible.
Where you live and the climate your asphalt must endure will determine how often you'll need to sealcoat your driveway. At the minimum, sealcoating should be done every few years, between two to five years. But, if your driveway experiences extreme duress such as heavy usage or severe weather, you may be required to sealcoat your driveway more frequently.
If you've just installed a new asphalt driveway on your property, you should allow your driveway to completely cure before sealcoating it. This process usually takes around six months. Cracks and depressions filled in your driveway will also require a sealcoating to prevent immediate deterioration.
4.  Preventative maintenance
Seasonal changes can have an effect on your asphalt. Whether it's during summer months or the dead of winter, understanding how your asphalt is affected by temperature and climate can direct your preventative maintenance plan to protect your investment.
Your preventative maintenance plan should start with regular cleaning. Each month, take time to clean away surface debris (leaves, rocks, dirt, garbage, etc.) that can stain or damage your asphalt. This is also a good time to visually inspect the integrity of your asphalt.
Be proactive and address oil and other tough stains. These should be immediately cleaned as asphalt is a porous surface, and accumulated stains can quickly cause your asphalt to deteriorate.
When possible, avoid using salt or other chemical-based de-icing agents as their highly corrosive nature can further damage your asphalt. Instead of rock salt, consider potassium chloride, a safe de-icing agent for your asphalt.
5.  Eliminate standing water
Water is the enemy of asphalt.
Standing water is the residual effect of rainfall, snow or gardening activity. As one of the biggest offenders to the proper maintenance of your asphalt driveway, standing water can be detrimental to its health.
Standing water, if left untreated, can quickly form cracks and potholes, exponentially contributing to further financial damage.
Proper drainage is vital to the health of your driveway. As part of your installation process, have a solid drainage plan to prevent standing water from causing havoc.
Grading the driveway away from the home avoids low spots and water from being allowed to pool at the edges of your driveway. Good sub-drainage will further preserve the quality of your asphalt, ensuring the foundation of your driveway does not shift or sink.
If you're looking to install a blacktop, we're here to help. Here at Shattuck Paving, we're dedicated to serving your needs and give you peace of mind; we've got over four decades' worth of experience in delivering asphalt maintenance expertise to prove it. We've been working together to serve New England since 1971, ensuring you get the highest quality and service with no compromises.
Contact us today for a free quote and let us assist you with all your asphalt needs.