New Asphalt Driveway Care FAQ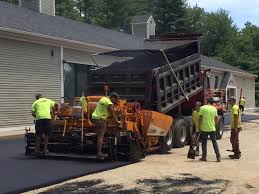 Whether you're planning a new driveway or want to turn your stone driveway into a smooth driving and parking area, we can plan, excavate and stake out a completely new asphalt driveway for your needs. We'll even show you what the plan will look like before we begin.
Need an extension to your existing driveway? We can take care of that too! Let us answer some of your questions what to do with your new driveway and give you tips on driveway maintenance.